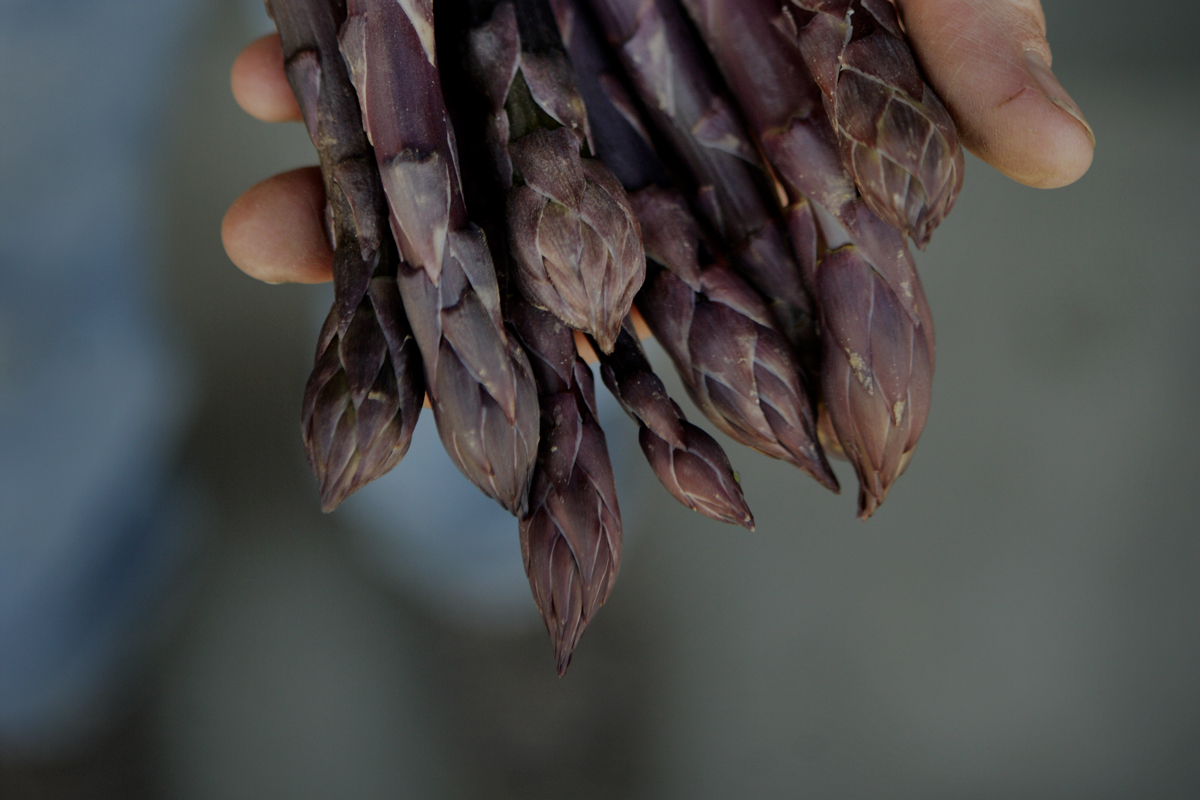 Take away the plate. Take away the table. Take away the hostess, the salad fork, and the critic's acclaim.
What you're left with is food in its most pure form. The foundation for fine dining. The core of a local cuisine. What you are left with is product, or as the photographer refers to it, "Where the story of your meal starts."
Farmers growing diligently while rejecting the methods of mass production, holding to a time honored appreciation of the craft that goes into each long day. Small batches, organically grown, and given the opportunity to thrive in an environment that gives food its most delicious taste.
John Valls sees these farmers as artisans. Architects of the earth. There is a lifetime of work that goes into what they produce, with very little appreciation of the care taken to bring it to your plate. Food's story begins here. It's from the people dedicated to growing, and the land they raise. It is the true story of how your food arrives on your plate. Of sheath & knife. Of shovel & spoon. Of farm to fork.