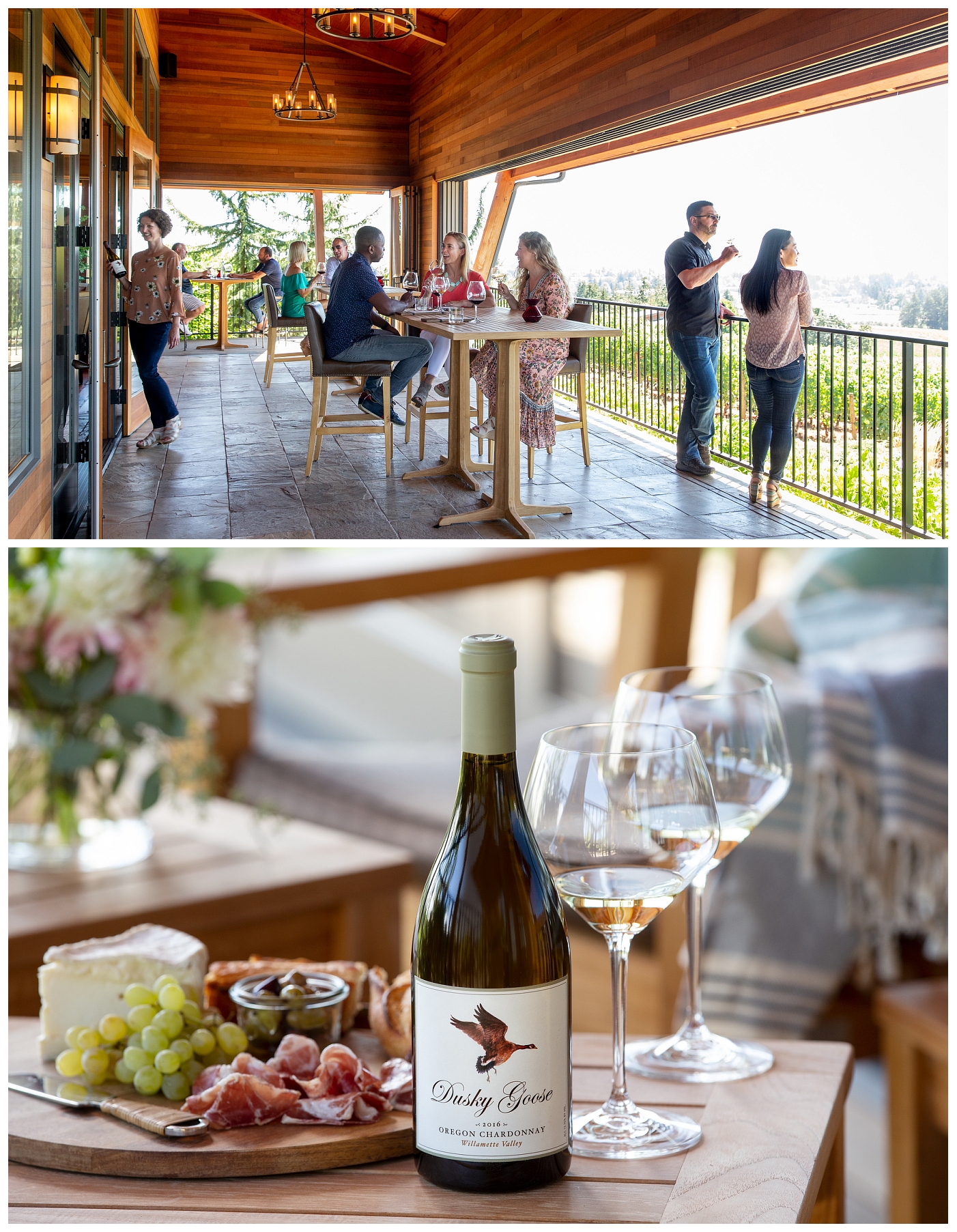 Despite the multiple challenges Oregonians are facing right now, communicating well with customers still needs to happen. Dusky Goose, a boutique winery in the Dundee Hills was underway with a website update when the pandemic began. We worked with Dusky Goose Operations Manager Pamela McClellan and consultant Chris Cullina to complete a set of photos for their new website that strongly created a sense of place.
To keep this shoot Covid-19 safe, we broke the project in two parts. For part one, John and I worked together to style and shoot a set of  beautiful styled bottle shots in and around the tasting room. With different prop setups, we built a distinctive set of photos for each wine.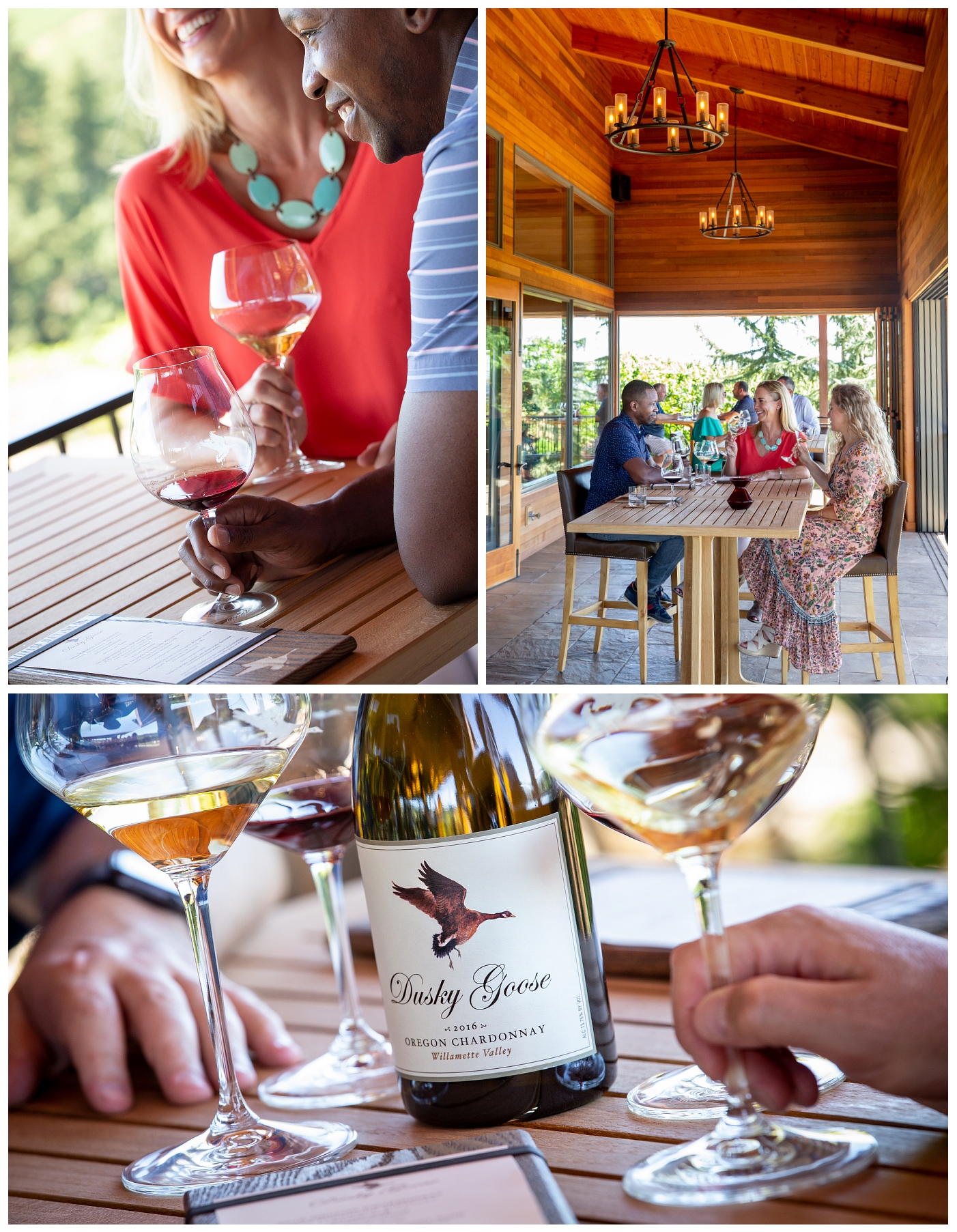 For part two, Pamela and tasting room manager, Kelly Karr, invited wine club members to a private tasting. All Covid-19 protocols such as spacing groups 6 feet apart, masks for servers, and gobs of sanitizer were maintained. Each of our tasting groups were in their own "bubble" so we could shoot their close interactions safely and from a distance.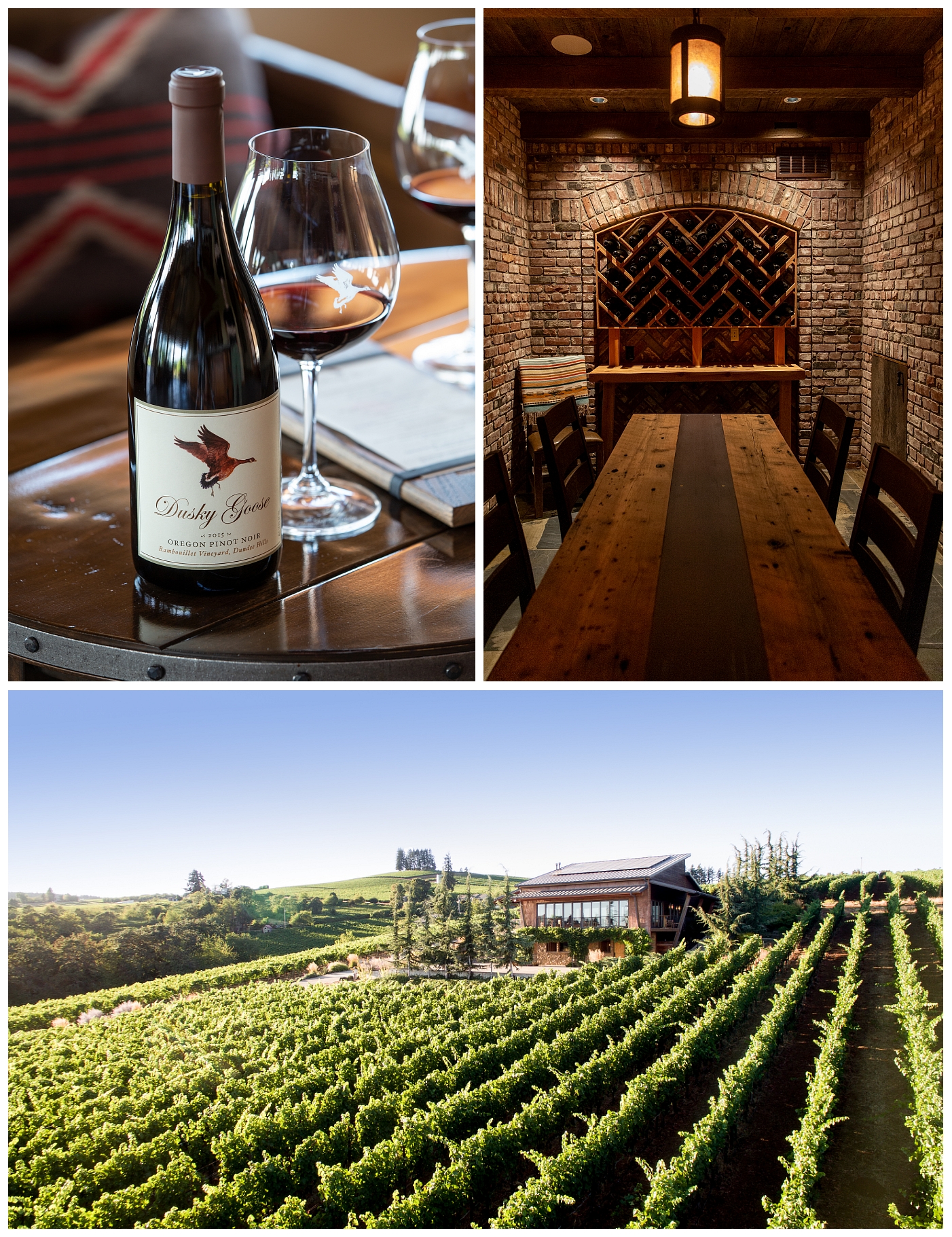 To finish the project, John and I took the drone up at sunset to photograph how beautifully the tasting room sits amidst the vineyards.
You can see the finished website at www.duskygoose.com